Medical & Cosmetics Solutions
Nasal Spray Eye Drops & Cosmetics:-
Nasal sprays use Stainless Steel balls. Conforming to international standard of cleanliness as per (…) norm. Acting like a valve, ball ensures consistent amount of medicine enters the nasal passage. The same principle is being used in spray devices (Perfumes, air fresheners, repellents etc.), in dispenser (soap, gel, foam etc.) and eye drops.
NHB supplies balls for these applications in different materials and grades. To ensure perfect cleanliness of surface by having advanced washing processes and controlled environment of manufacturing. Having measuring facility for particle count, NHB is able to control any contamination presence in terms of micron size and material.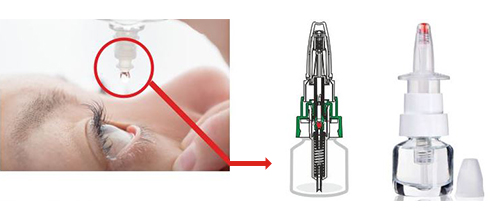 Eye Drops :-
Lubrication or artificial tears for dry eyes. Medication for allergies affecting the eyes, including antihistamines. Medication to help manage pressure inside the eye to treat glaucoma. Antiviral eye drops or steroid drops for herpes eye infection.